LAT Baby Winter Sleeping Bag 110cm Longer Thicker Warm Sleepsack
0
stars, based on
0
reviews
Price:
$76.65$45.99 / piece
Pattern

Beige Owl
Khaki Lion
Green Dog
Green Crocodile
Pink Rabbit
Pink Cat
Item specifics
Brand Name:
LAT(LEE AND TOWN)
Material:
Outer/Lining:100% Cotton, Padding:100% Polyester
Item Description
1. Breathable and warm: 100% outer/lining cotton fabric and thicker polyester padding keep warm in winter, while preventing skin allergies.
2. Multi-functional extended bag: Putting the sleeping bag into the extended bag, it will become a storage bag.
3. Extended design adjusts length: 80cm sleeping bag is used for babies within 2 years old and height shorter than 80cm. After adding the 30cm extended length, it can use for babies within 5 years old and height between 100-115cm.
4. Detachable sleeves straps and two-way zipper make placing a sleeping or standing baby in the sleep nest a cinch, easy on/off.
5. Zipper protective design, prevents your baby to be caught by zipper and to bit zipper.
6. Imported high-quality zipper, durable for long time use.
7. Animals embroidery without any industrial additives, beautiful wear and safe for your baby's skin.
8. Suitable for 0-5 year kids or babies
9. Size: 110*50cm (Length: 110cm, Bust: 50cm, Lap: 50cm, Sleeve: 36cm, Cuffs: 14cm, Collar width: 13cm)
Item Images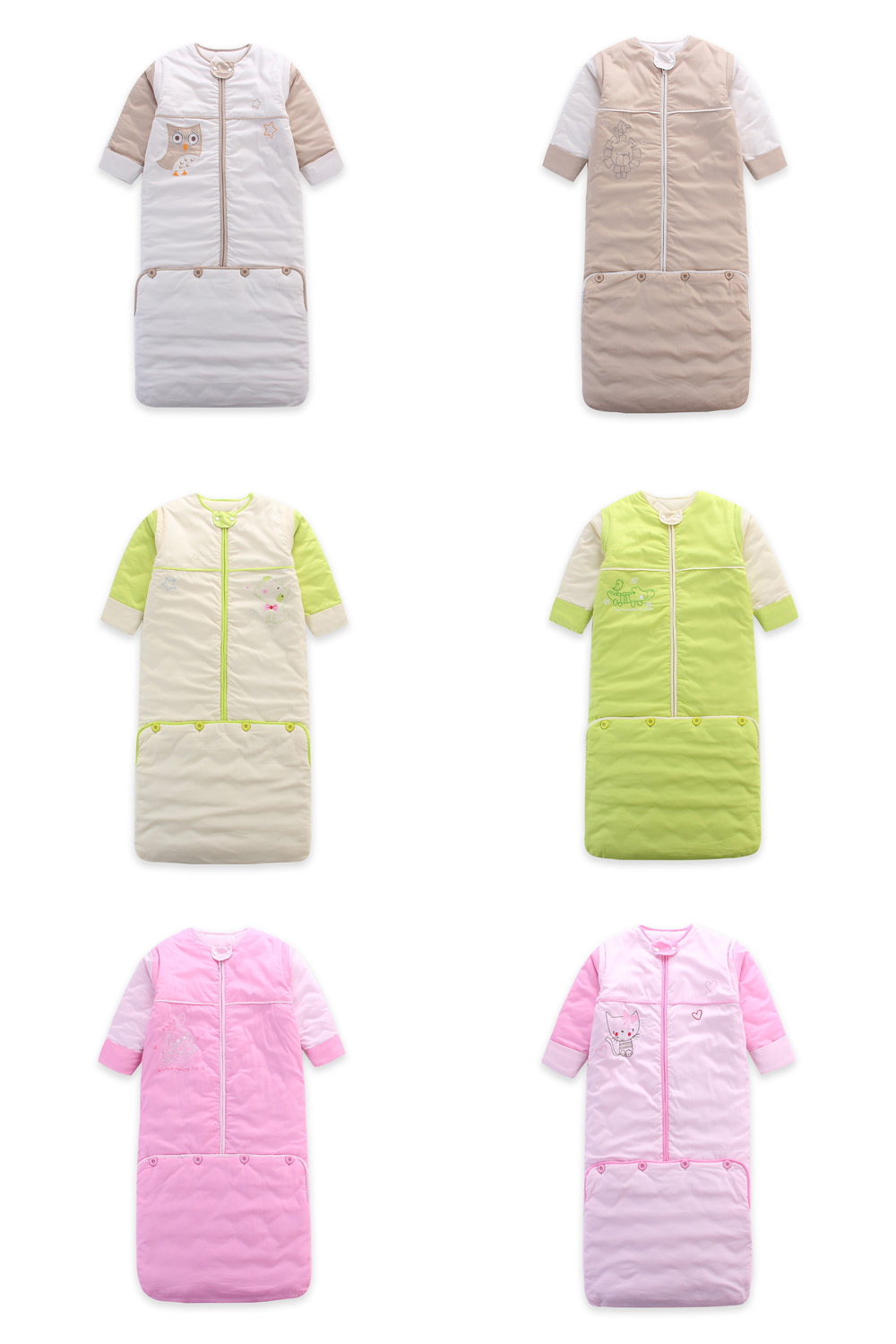 >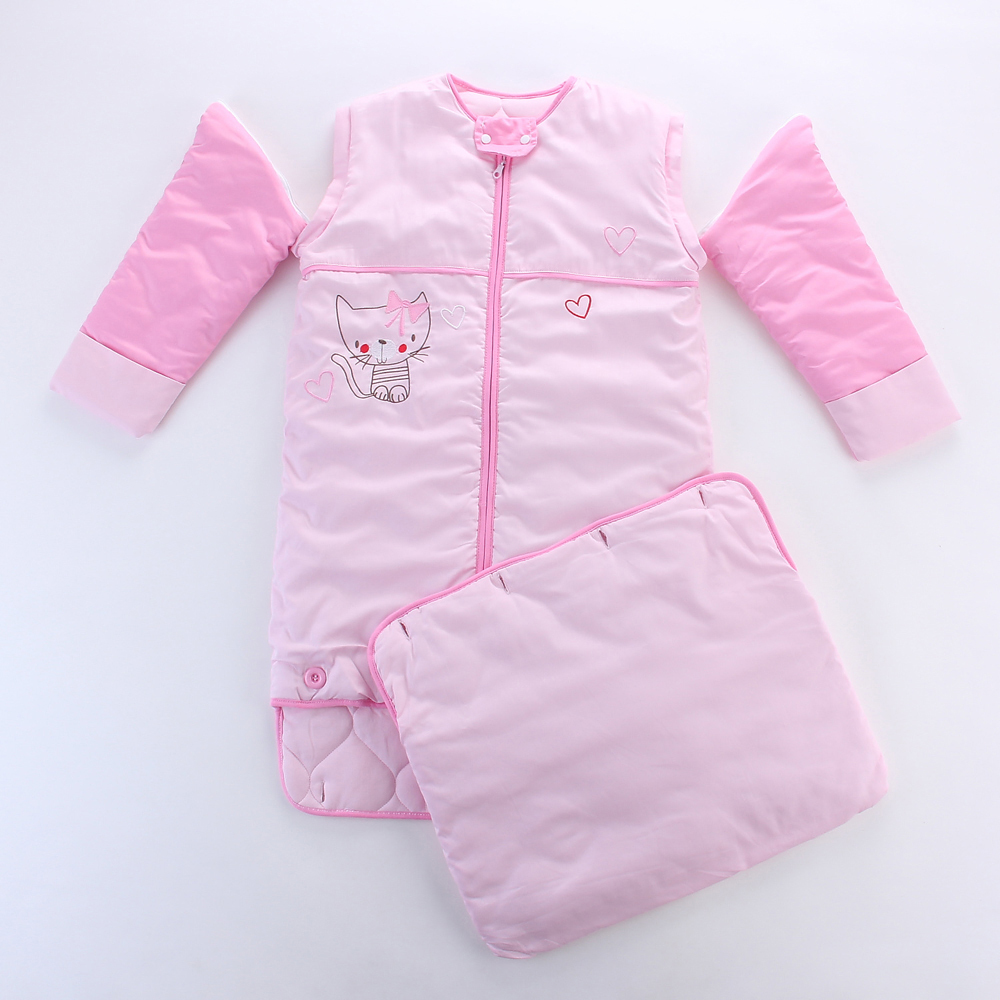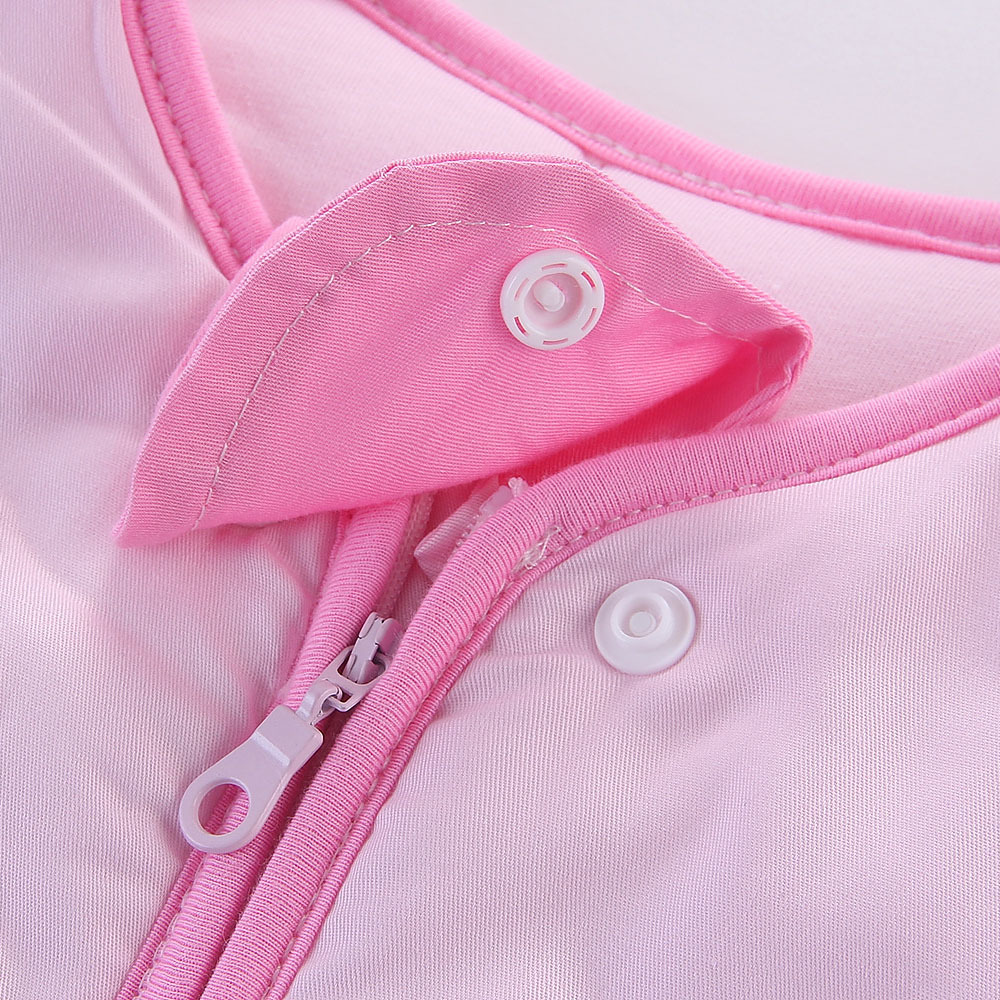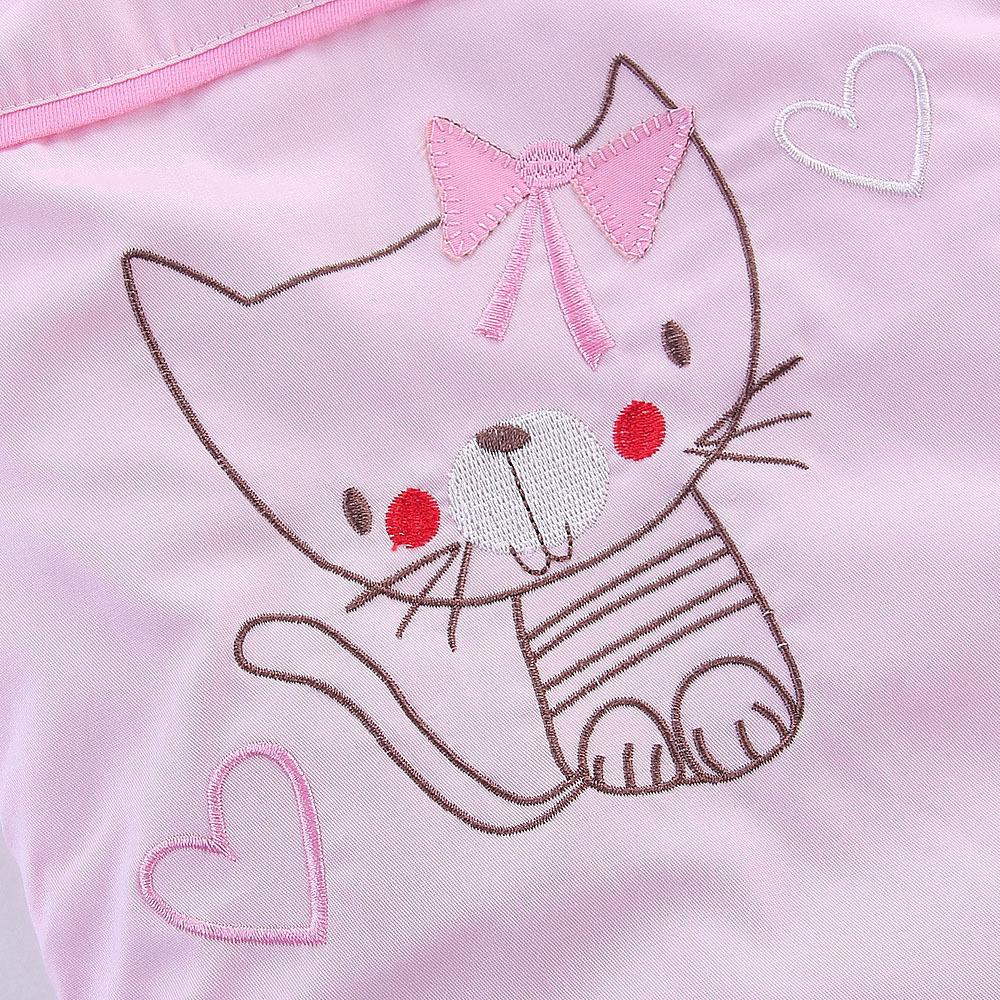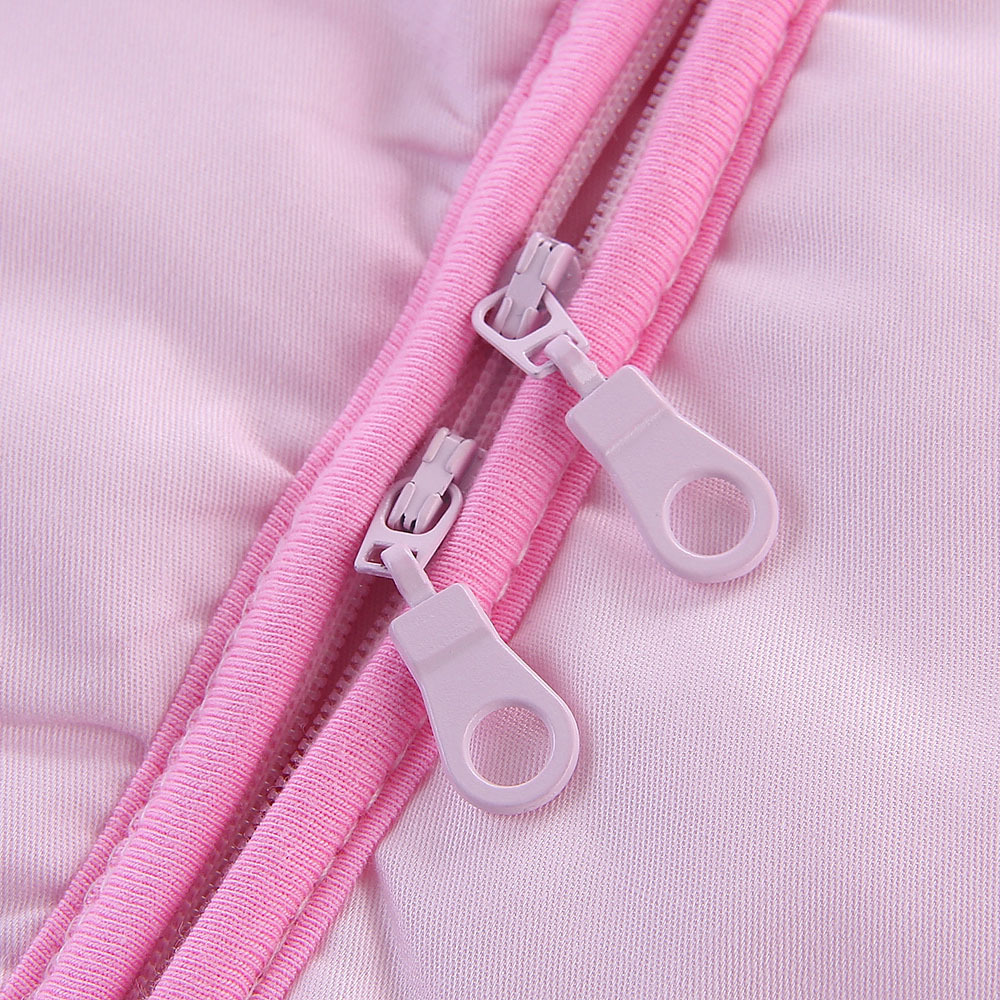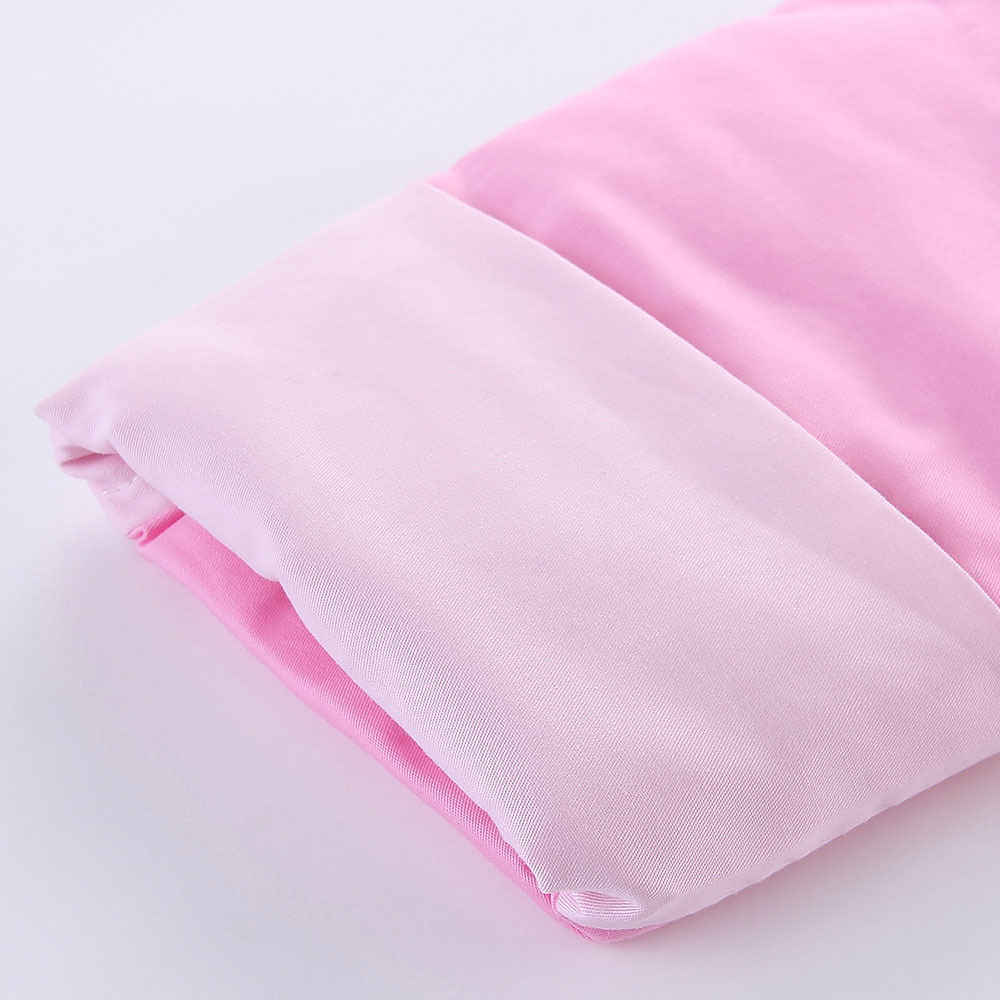 Item Functions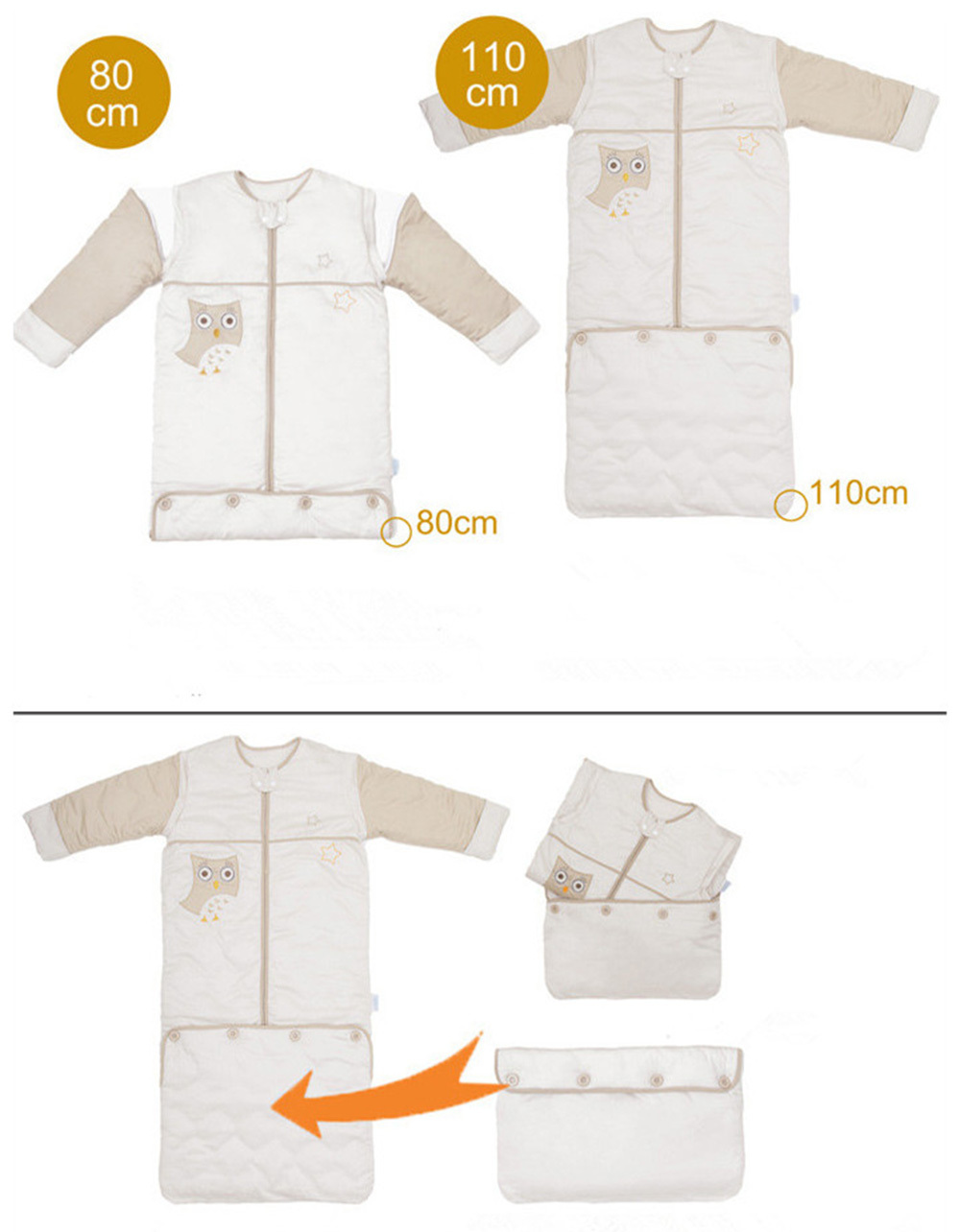 Washing Method

Brand Description
Australian LAT(Lee and Town) is a proudly Australian company behind premium baby essentials, create functional products with comforting fabrics that modern parents and babies love. LAT is best known for our top-selling blankets made with premium muslin. From the multi-functional swaddle to the Childhood Blanket, our products are made with high quality cotton or bamboo or jersey cotton fabric that will make you and your baby feel warm, cozy, and secure. We stand proudly behind all of our products. Each are personally designed, tested, and used, and we always keep in mind the safety of children and the needs of families as they grow. Make LAT part of your everyday for you and your baby. Style, comfort, and functionality come together beautifully with our winter sleeping bag. Wonderfully soft and the ultimate in breath ability, cotton is the ideal fabric for babies. Gentle on baby's skin, our sleeping sack is durable enough for everyday use. Our baby sleeping bag is warm in winter season, so every night will be dream-like for baby and you.