Baby 100% Cotton Muslin Swaddle Blanket 47" x 47" Unisex for Boy Girl
0
stars, based on
0
reviews
Price:
$19.98$11.99 / piece
Pattern

Bear
Black Cat
Black House
Blue Geometry
Bowknot
Cloud
Dreamcatcher
Egg
Fishbone
Flamingo
Frog
Kungfu Panda
Panda
Penguin
Pink Cat
Pink Geometry
Pink Water Drop
Tiger
Wapiti
Wave
Blue Rose
Cactus
Wolf
Bear & Wolf
Green Swan
Green Feather
Orange Swan
Orange Feather
Item specifics
Material:
100% Cotton Muslin
Size:
120 x 120 cm,47 x 47 inches
Item Description
This multipurpose cotton swaddle blanket or towel is a perfect gift for your baby when your little one is having a bath or getting ready for a nap. Pre-washed, comfy and soft, this 47" x 47" security blanket is constructed with singer layer 100% cotton muslin fabric without becoming too heavy for a little body. The breathable cotton gauze fabric dries quickly and allows perspiration to evaporate, keeping baby comfortable all night long. Good swaddle wrap in summer or in the air-conditioned room.

Super soft: 100% Cotton muslin, most breathable fabric, and ensures your baby is comfortable all night long.
Generous size: 47" x 47" (120 x 120 cm), makes swaddling easy.
Versatile: It can be used as a stroller or nursing cover, changing pad cover, burp cloth, tummy time blanket, receiving blanket, bath towel and more.
Durable: Our machine washable and dryable muslin swaddle blanket gets softer with every wash.
Safe for baby's sensitive kin: Our baby swaddle blankets are made by pure and gentle grown cotton, without use of toxic pesticides, dangerous chemicals, toxic dyes, bleach and inks which makes them safer to baby and our planet.
Beautiful prints & colors: Our baby muslin swaddle blanket comes in a variety of printed floral animal pattern or style for gender neutral baby girl or baby boy.
Item Images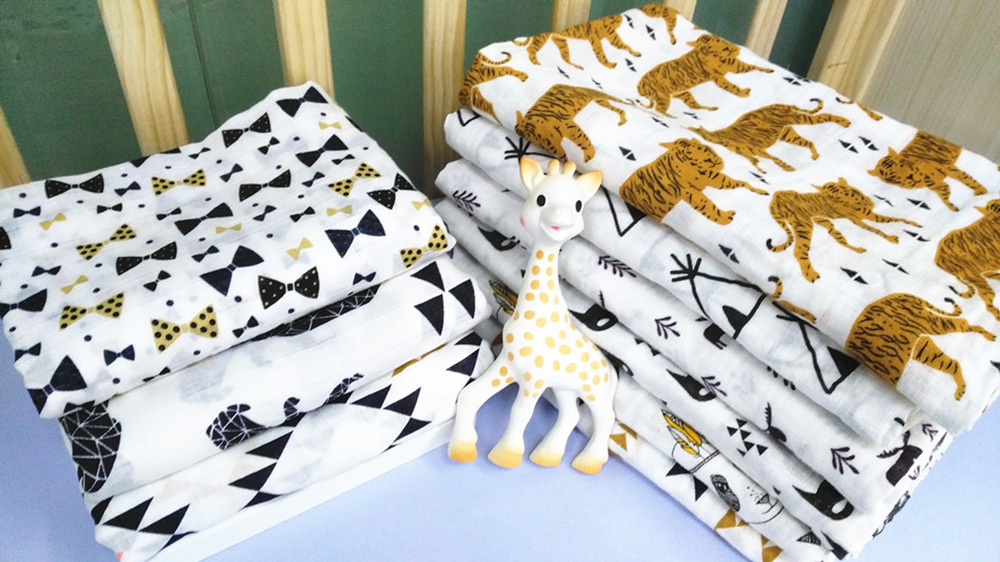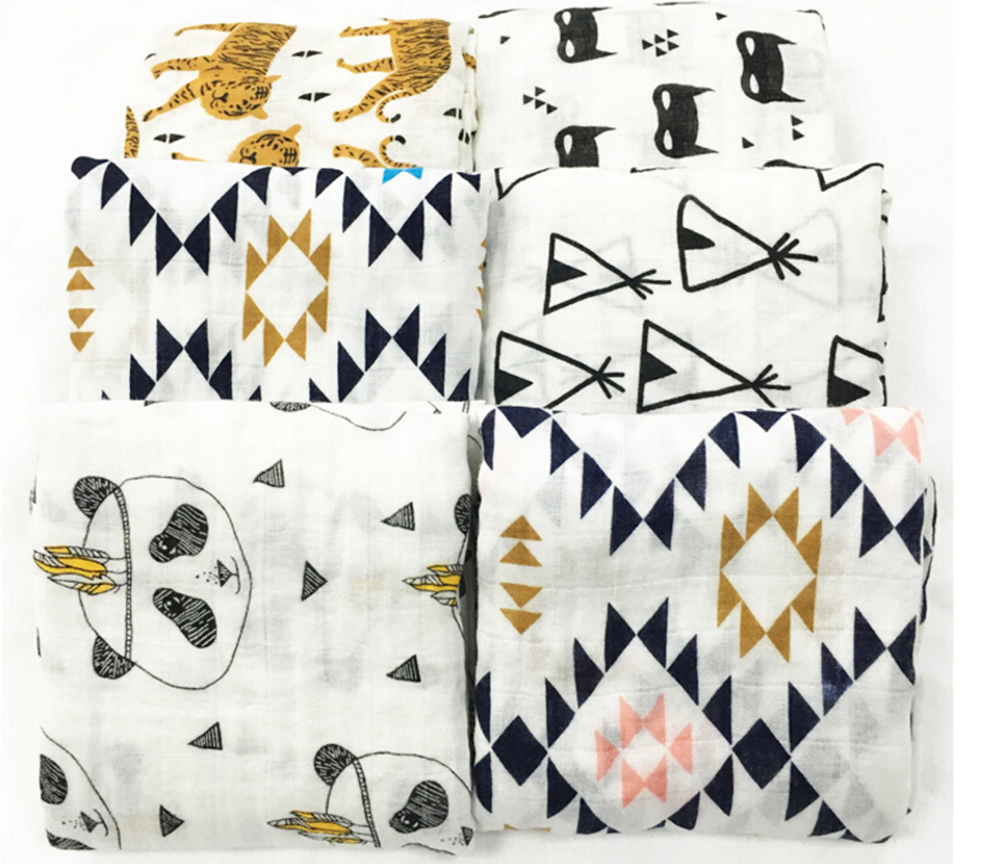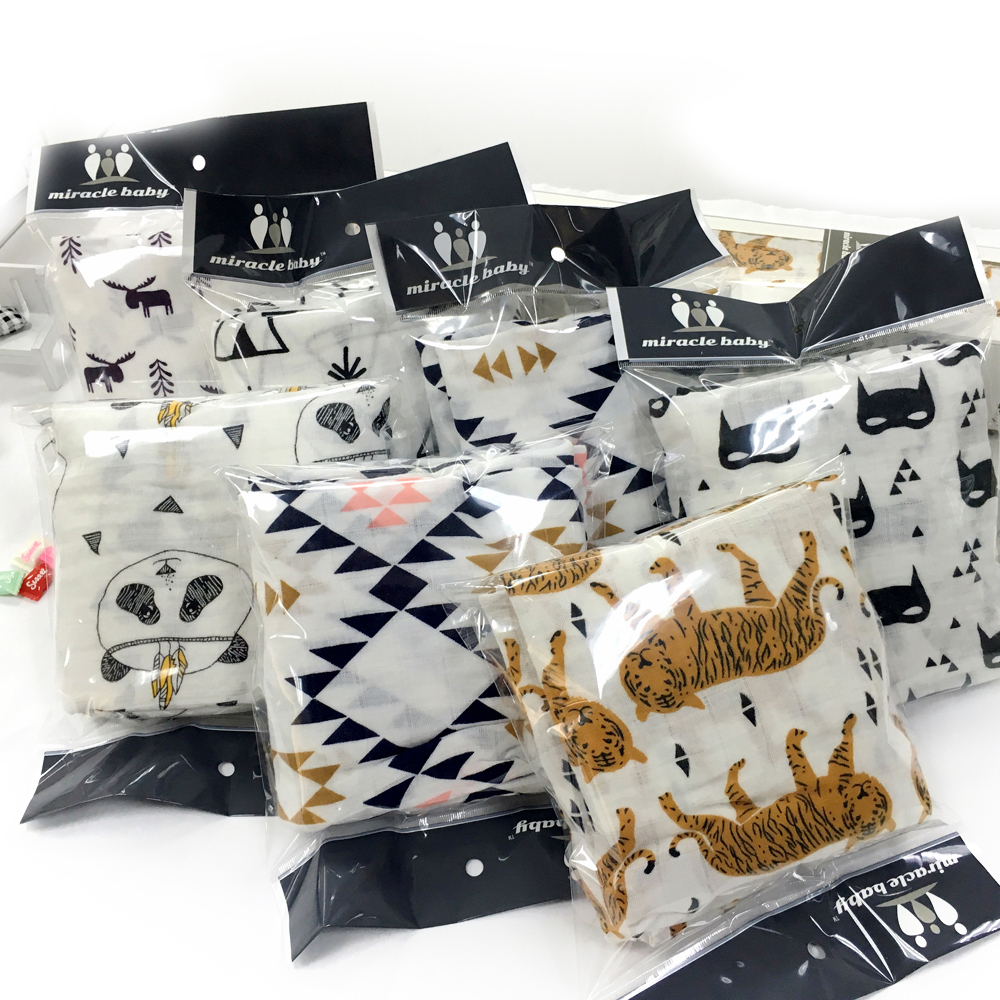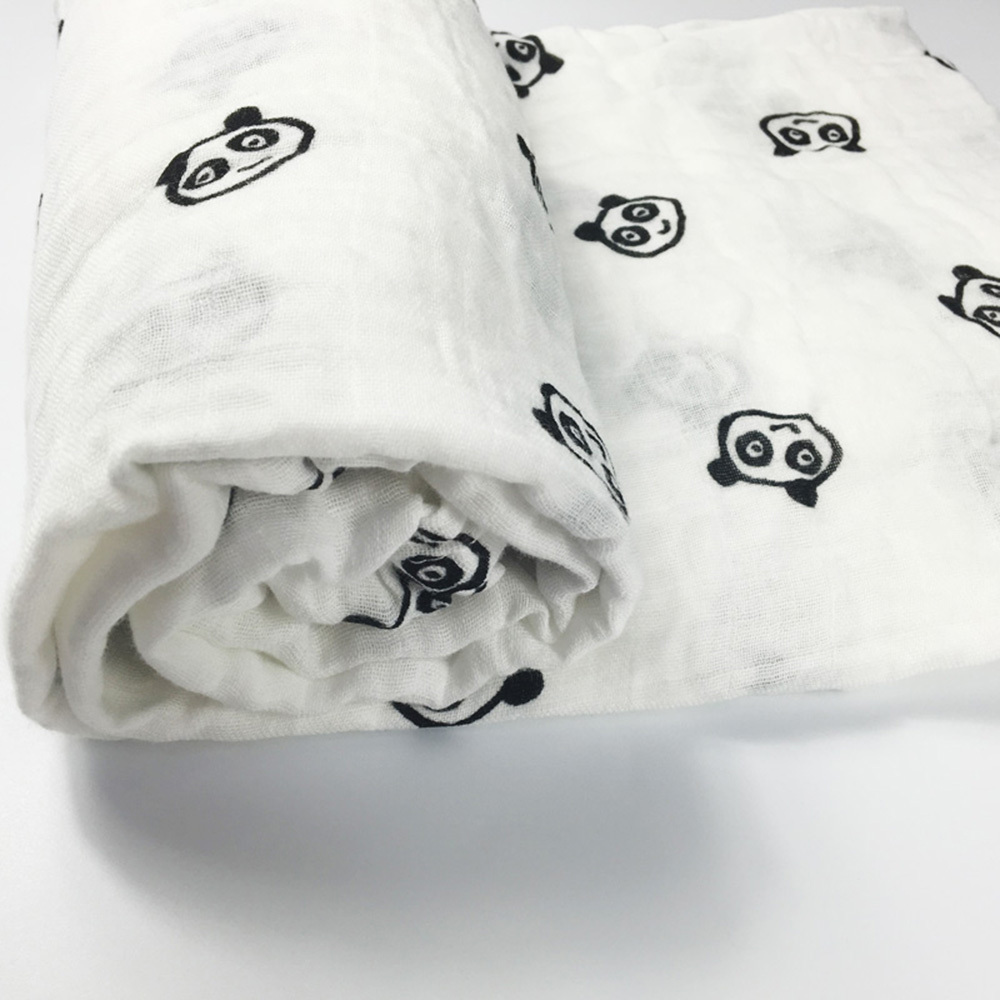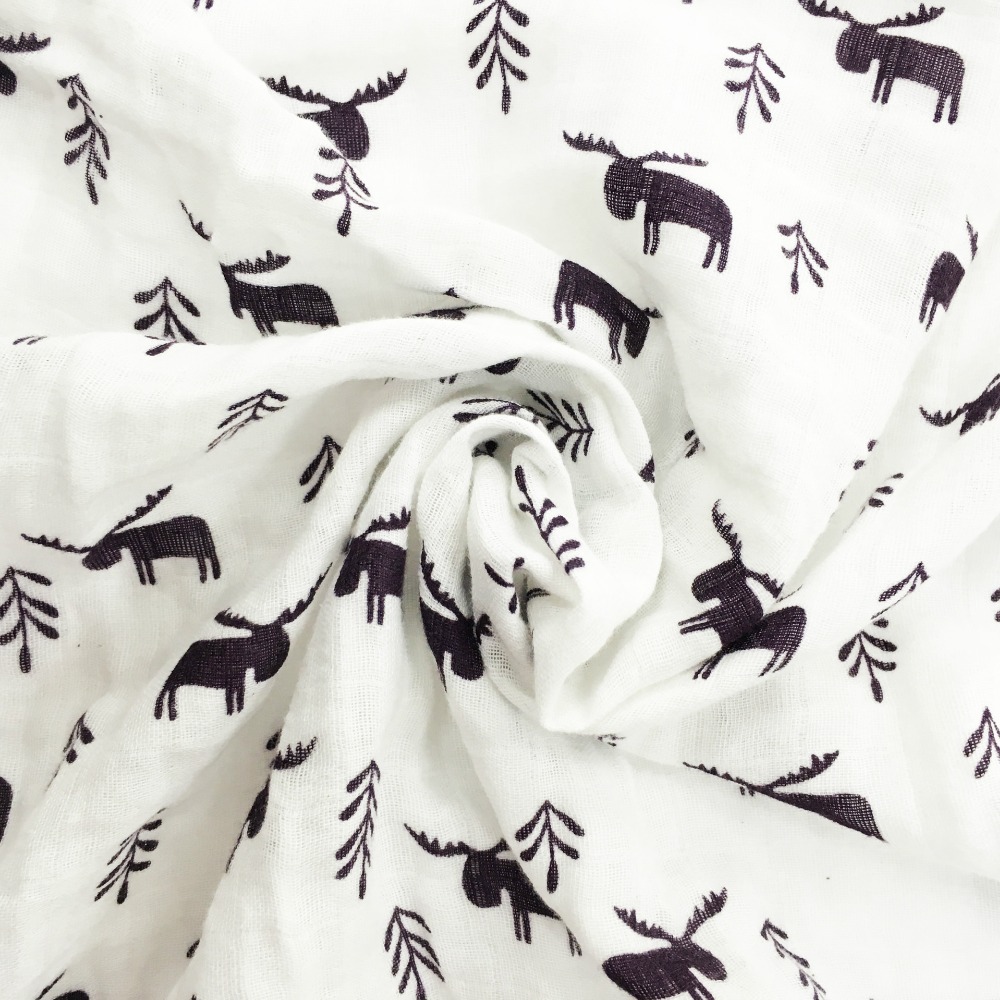 Item Applications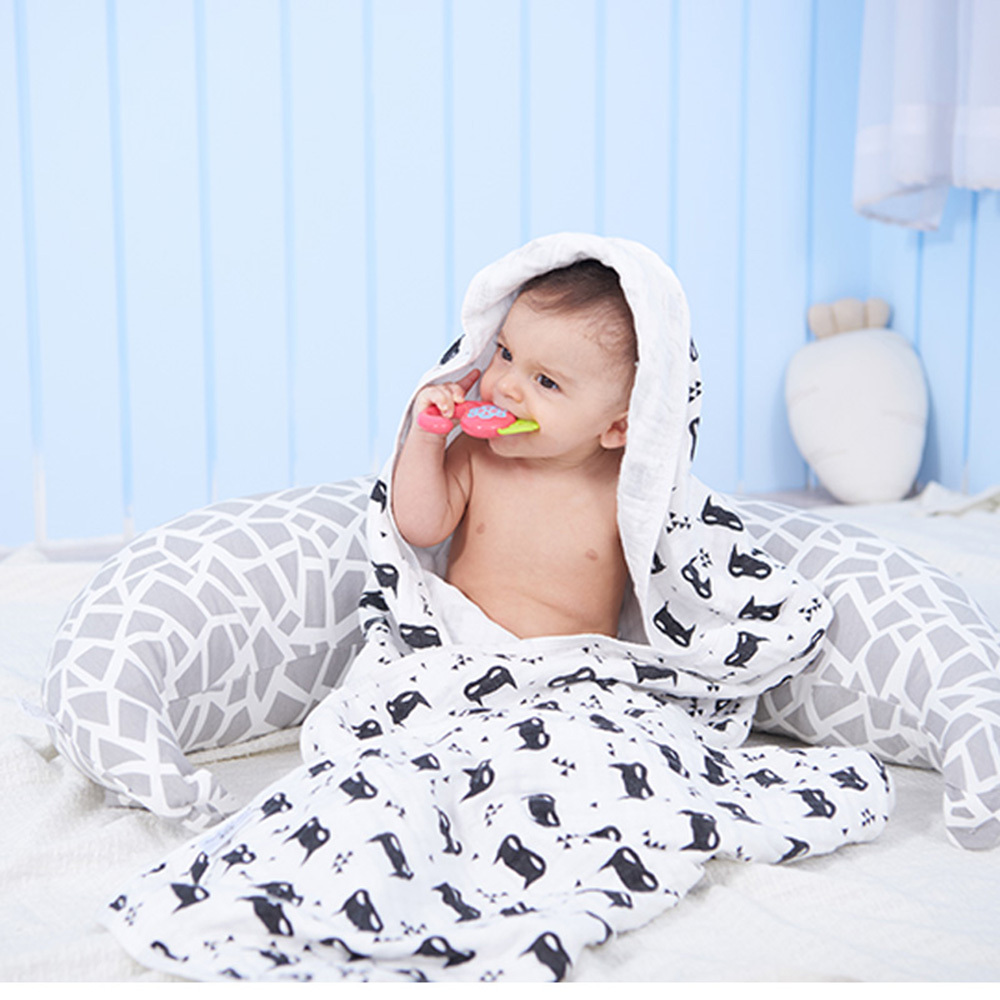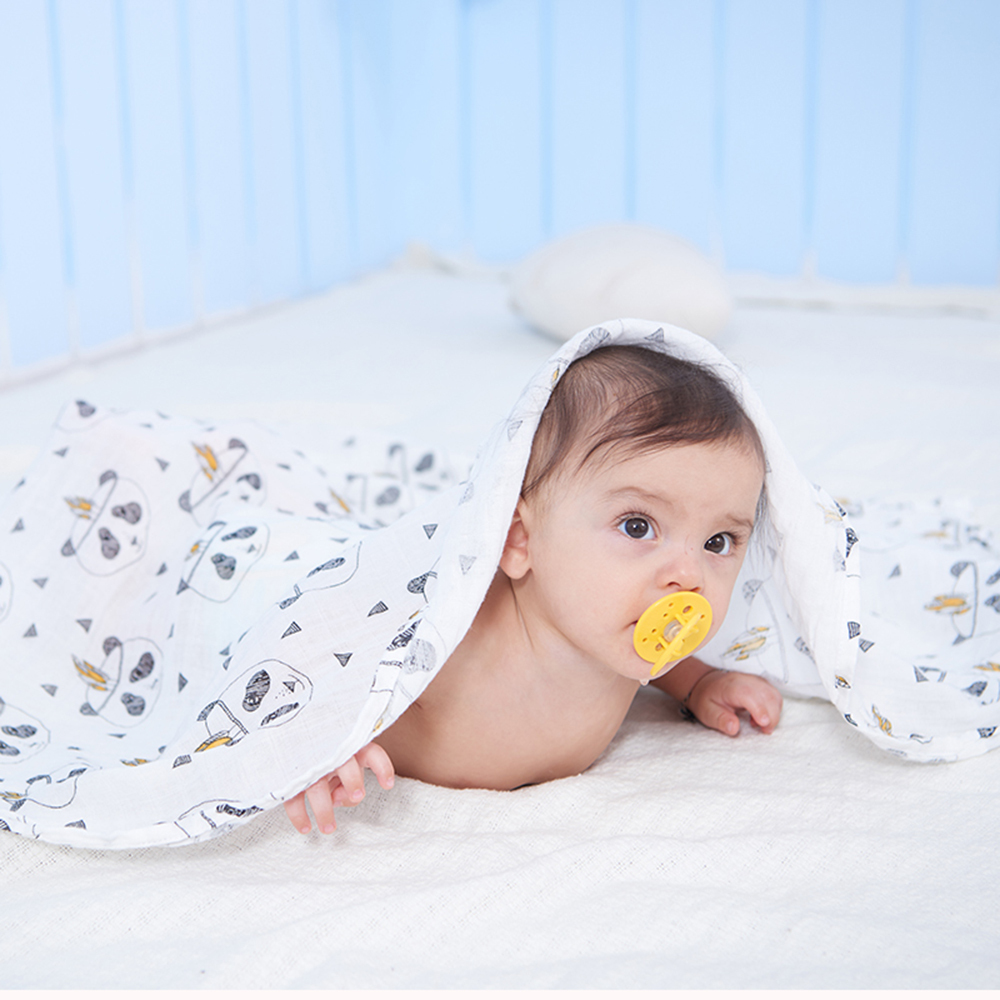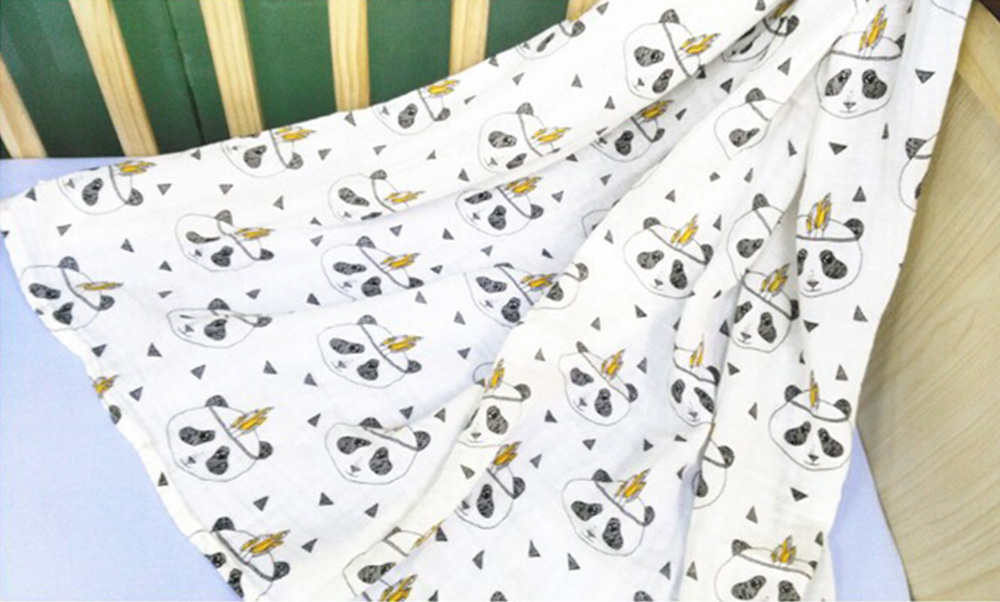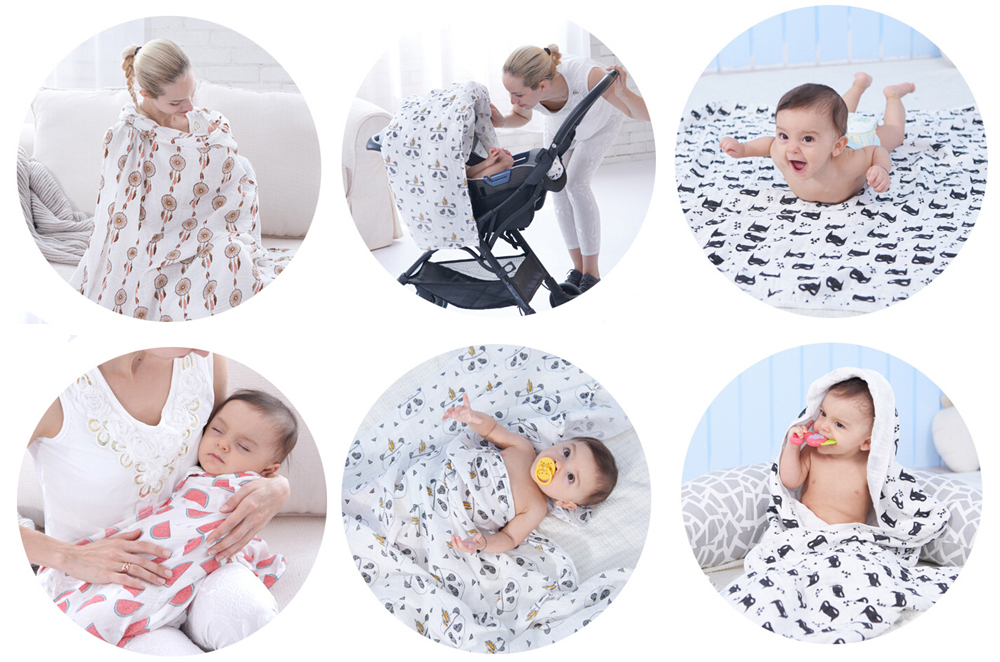 Washing Method