100% Cotton Baby Sleeping Sack Swaddling Wrapped Jumping Baby Bag
0
stars, based on
0
reviews
Price:
$26.65$15.99 / piece
Color

Pink
Blue
Green
Orange
Purple
Brown
Pink Dot
Blue Dot
Green Dot
Brown Dot
Mermaid
Rabbit
Fish
Big Animals
Item Description
The sleepsack wearable blanket replaces loose blankets in the crib that can cover your baby's face and interfere with breathing. In addition to sleeping safer, it helps babies sleep better, too. It's a warm cuddly blanket wrapped your baby's body inside and you baby can't kick off, ensuring baby sleeps soundly throughout the night.

Material: 100% Cotton fabric, breathable and soft, light weight sleeping bag that is cool in summer and perfect for air conditioned homes.
Generous sized: 26 inches length, suitable for 0-6 months newborns.
Machine washable: Gets softer with every wash.

Safe and easy to use:
1. Strong, adjustable zipper ensure a perfect fit and resist breakouts for more secure swaddling.
2. Reverse zipper, allowing baby to stay swaddled for easy diaper changes.
3. Zipper protective design prevents newborn baby from biting zipper.

Practical design:
This sleeping sack offers a 2 in 1 design. Soft fabric wings fasten and readjust securely to create a perfect fit, providing multi-use for baby to get a best sleep: swaddle arms in, hands-to-face, one or both arms out.
1. The wings can be used to swaddle the baby in a wrap with babies arms tucked in. The secure design creates a cozy, womb-like feeling for baby and prevents startle reflex that can wake your infant.
2. One or both arms out to reduces the risk of over heating.
Item Images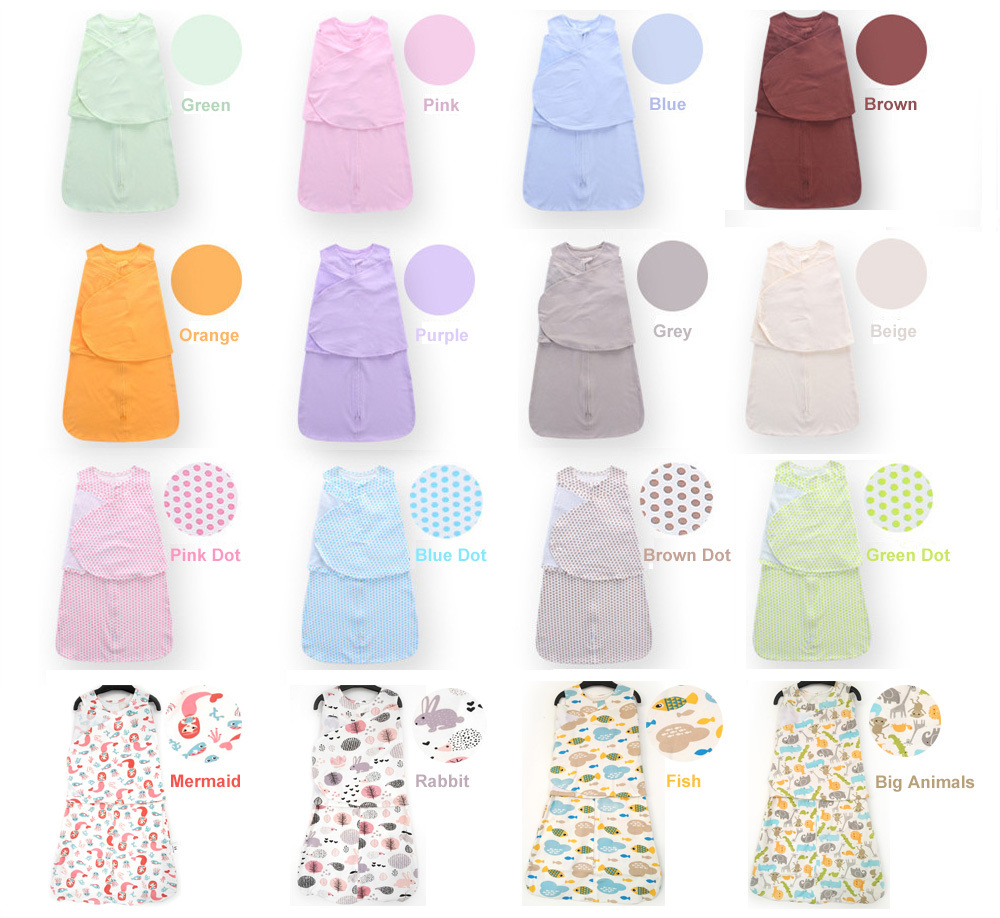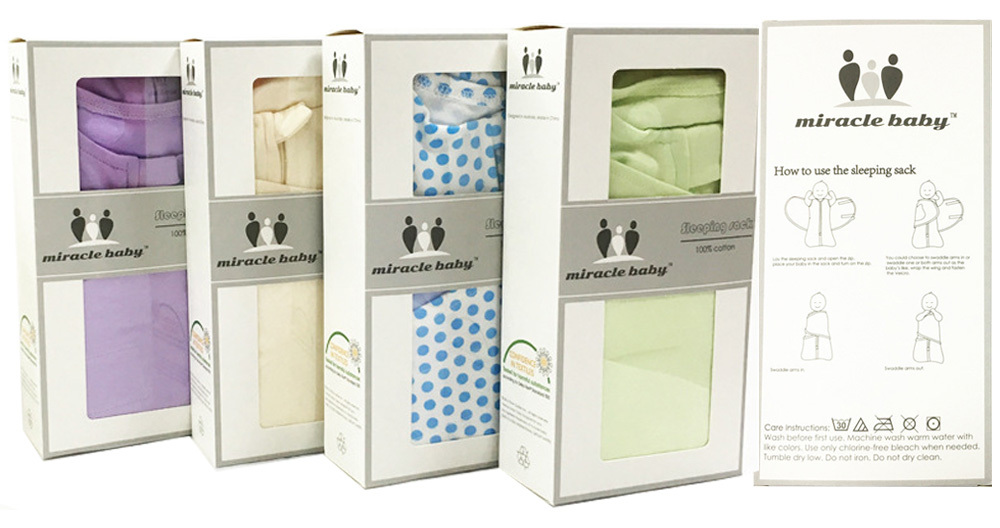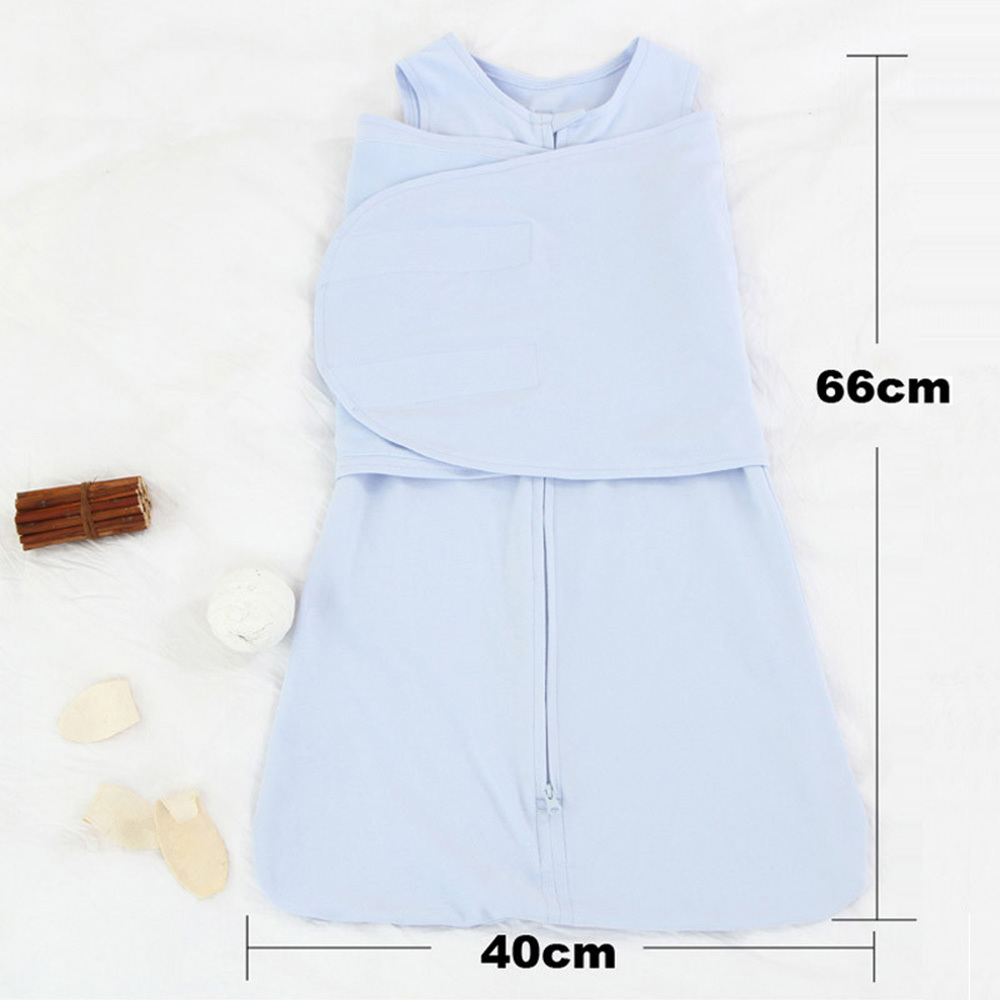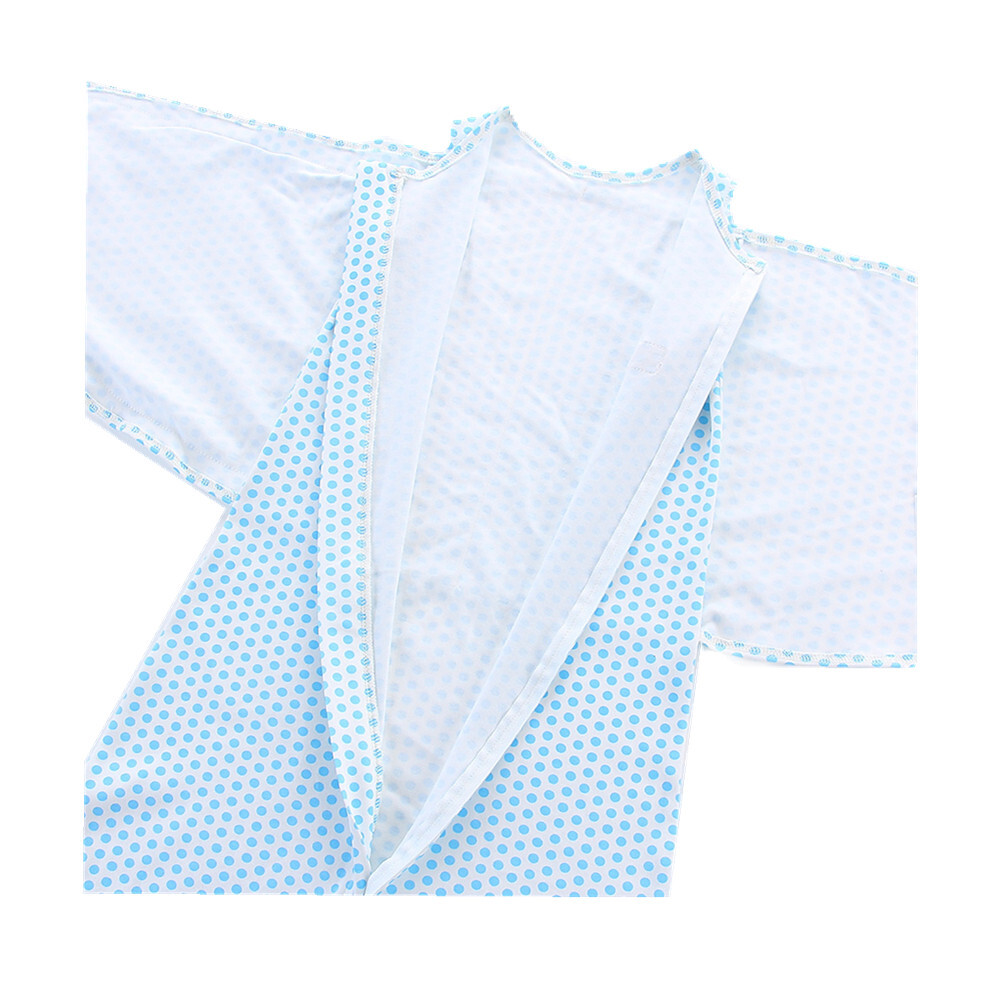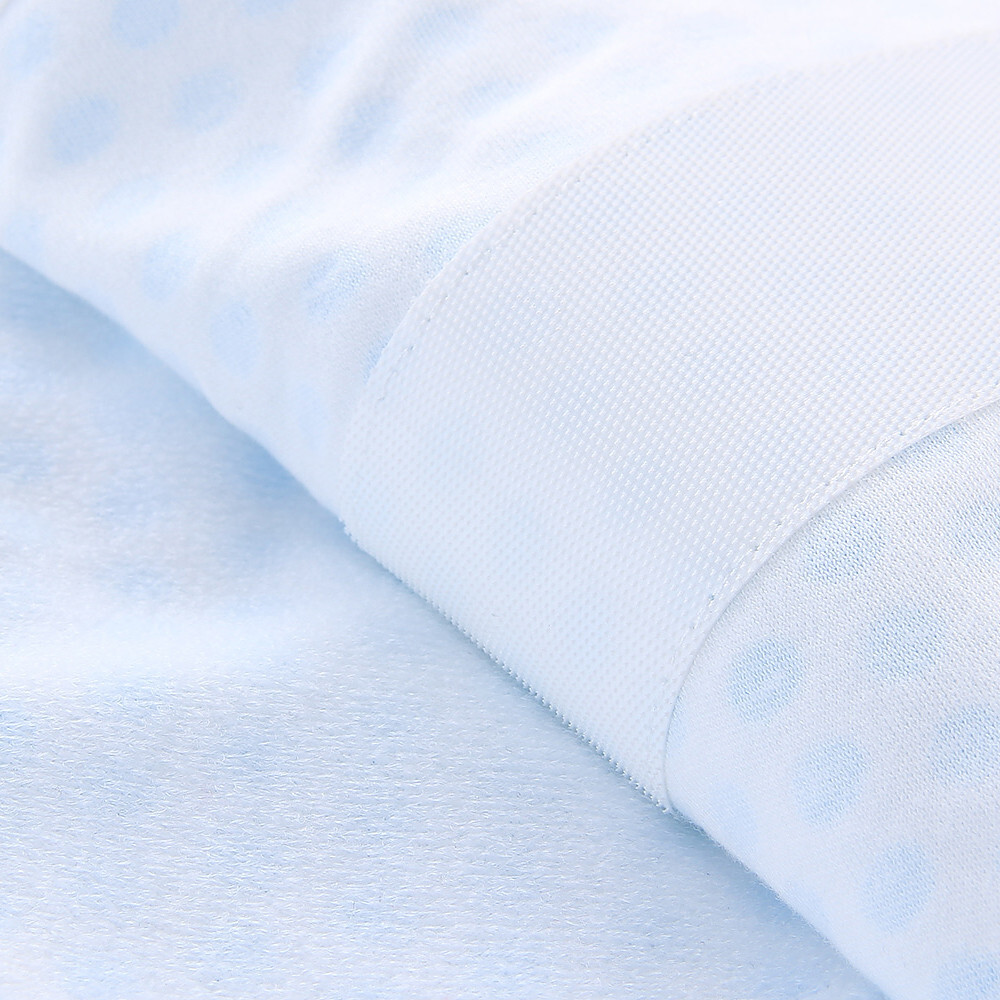 Item Applications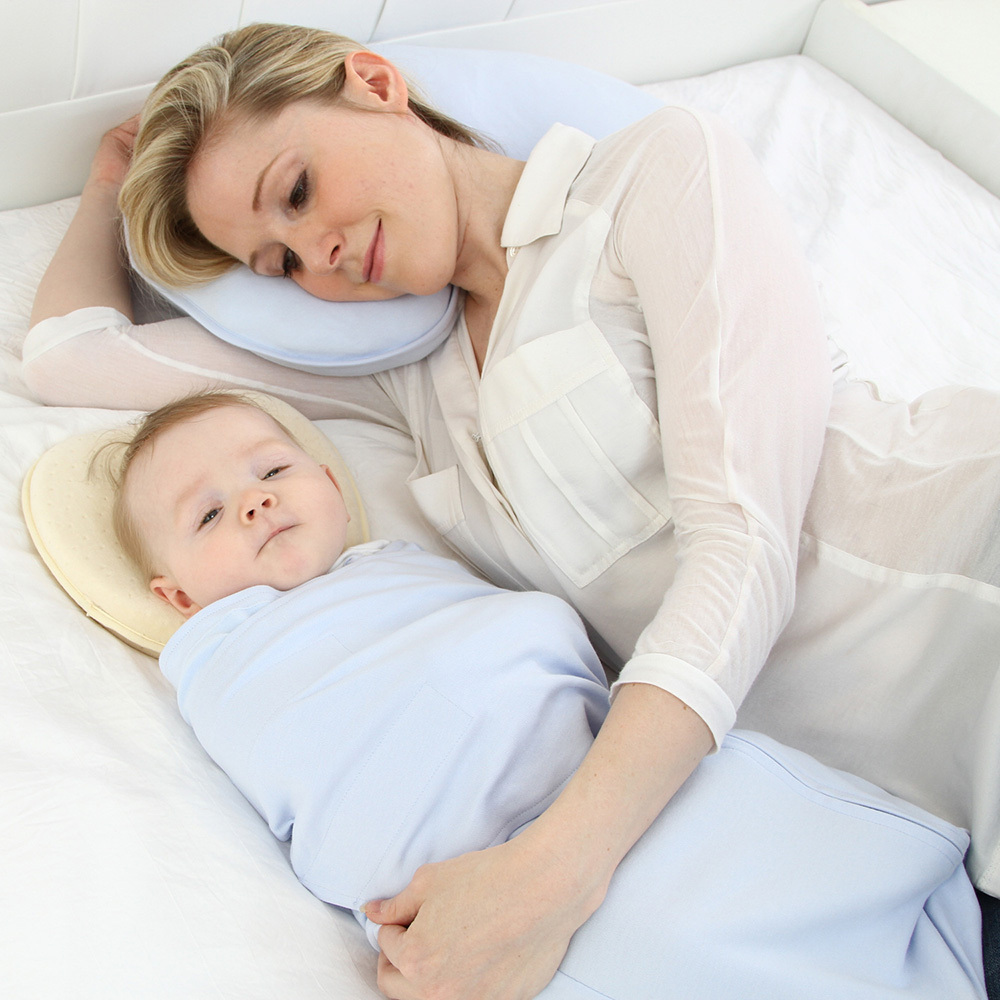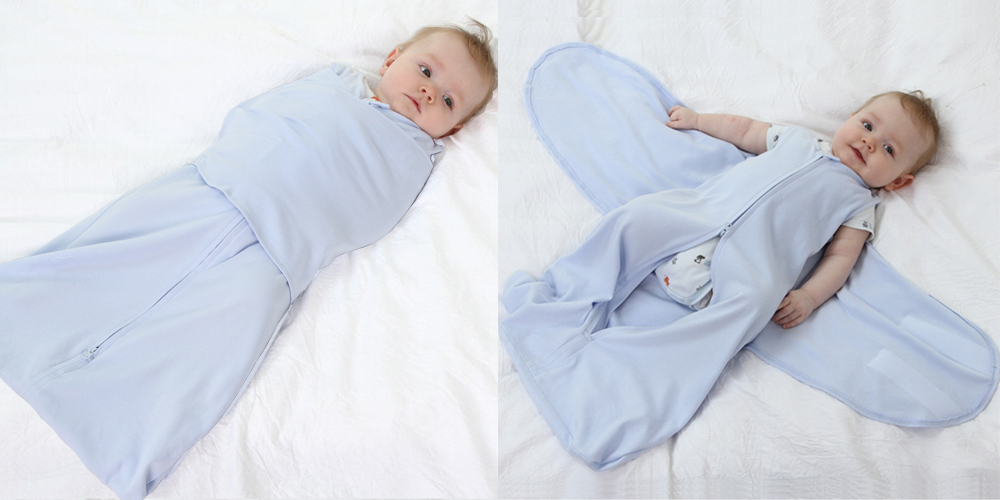 Washing Method